We deserve to win...
but only if we practice hard to win!




We often receive requests to conduct pitching lessons from pitchers who do not live in Colorado. On a case-by-case basis, for some we often make arrangements to do 2 or 3 evaluation / diagnostic pitching lessons while they visit the Denver area.

Select travel ball, college, and high school pitchers can have a personalized one-on-one pitching evaluation and diagnostic session, conducted by longtime Colorado Pitching Instructor, Gerald Warner.

Cost of the 50-minute session is $45.00. It will be held at an indoor pitching facility in south suburban Denver.
____________________________________________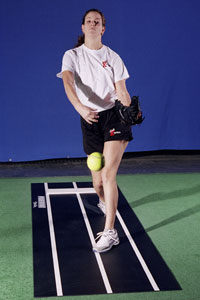 If you are currently in Colorado, or will be visiting
the Denver area soon, call (720) 200-4575 to discuss
an appointment time.
The session will include a comprehensive look of
each of your pitches:
trunk, hip, and shoulder rotation

stride speed, length, and landing

pitch release

ball rotation direction

ball spin speed

pitch placement

injury prevention measures
Video will be used for full motion, slow motion, frame-by-frame and freeze frame study of all pitching mechanics, and potential enhancements. Special emphasis will be given to increasing speed of your fast pitches, and maximizing the effectiveness of each of your breaking pitches.
Experienced pitchers from out-of-state can request additional days for follow-up instruction while they are in the Denver area.
___________________________________
Call Gerald Warner at (720) 200-4575 or e-mail us by clicking here